Swedish Police
Some people (on the left hand political scale) has been arguing over buying in new "less intimidating" police uniforms. They think the ones the police have today are "too military in it's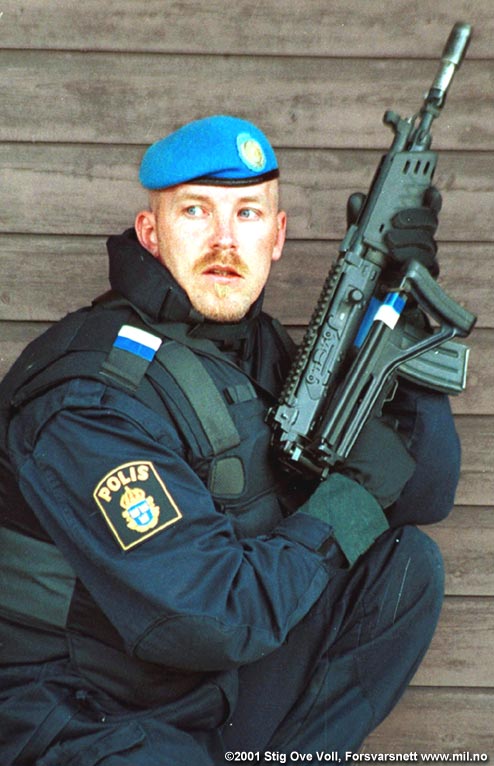 concept". I wonder what they had in mind? Pink scarves? The police should be intimidating!

Luckily enough the leftard proposition did not fall through. Instead the police put their money on This:




OOOhhh yeah. Now we are talking buisness!

But now we have to ask our selves a question. Why do the police need a vehicle like this? Could it be that there are certain areas in Swedish towns where the fire department needs police protection to enter? Where police patrols need another vehicle to guard over their own while they are dismounted? Areas where the few Swedes that are left dyes their hair black not to get harassed or raped? Areas where if a mother yells; "Muhammad! Come in and eat." 20 kids simultaniously sprints off to their respctive home?

Just wondering, that's all.